Amanda Heath
A fab day in Ramsbottom
We spent a lovely day with Amanda who is a Pilates trainer over in Rammy. John follows her Facebook page due to having had some back trouble of late.
Cut a long story, short, john had watched her Facebook lives and noticed she'd been having some trouble with the orientation of them. He's commented and said that maybe he could help with the settings. Turns out that once they got chatting and Amanda discovered John was a photographer, they talked about some 'Personal Branding' images for her website and social media.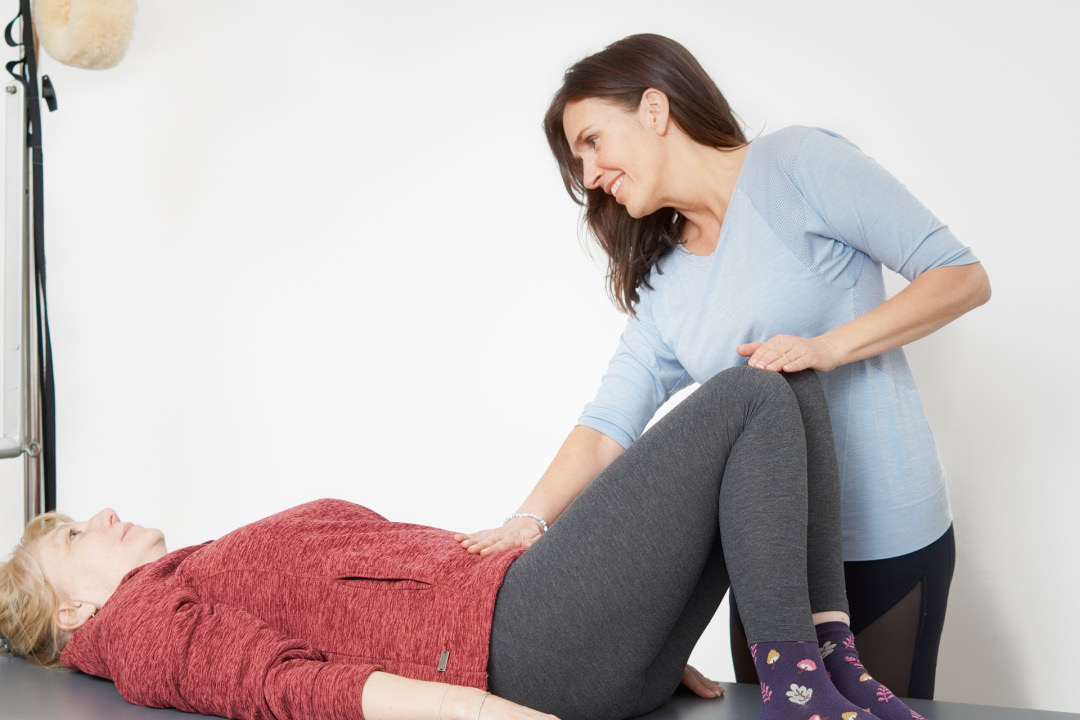 Our Story
The Day Of The Storytelling.
We met up at her Pilates studio where Julia was to be her model helping to demonstrate some positions alleviating back problems – this was great fun as not only did she make Julia feel relaxed, Amanda gave her some great instruction in pain relief.
Next, we went for a coffee in 'The Lounge' near by to get some relaxation shots of her with her laptop, and the cool cafe lounge approach – coffee was good too by the way.
On to the next location
Her artist studio – she's not a bad artist. Paints with acrylics in a loose impressionist style. We got some great shots of her at work and around her studio – Julia as a fellow artist, had artist envy as her studio space is pretty big and very cool.
Finally
A short journey to her house for a couple of 'me at home' shots.  Amanda wanted to show how she loved making healthy food, all part of how to look after yourself. A good nutritious diet is as important as keeping fit, all about getting the right balance, and no there wasn't any cake insight!
Her lovely dog Max kept us company as we took some video footage for part of her website and promotional stuff.
We were all wrapped up by 2pm that afternoon.  Plenty of cuddles from Max, and a cup of tea (not from max, obviously).
Amanda made our job a lot easier too, because she knew what she wanted.  All in all, a truly fab day in good old Ramsbottom. Go give her a like or a follow, or maybe just have a mooch at what she does. Links below.
Why not go show Amanda some love using the links below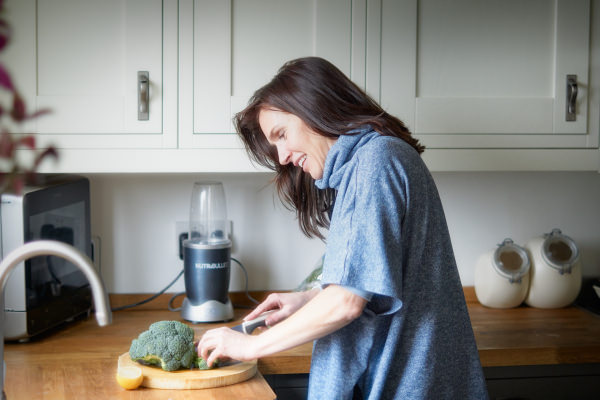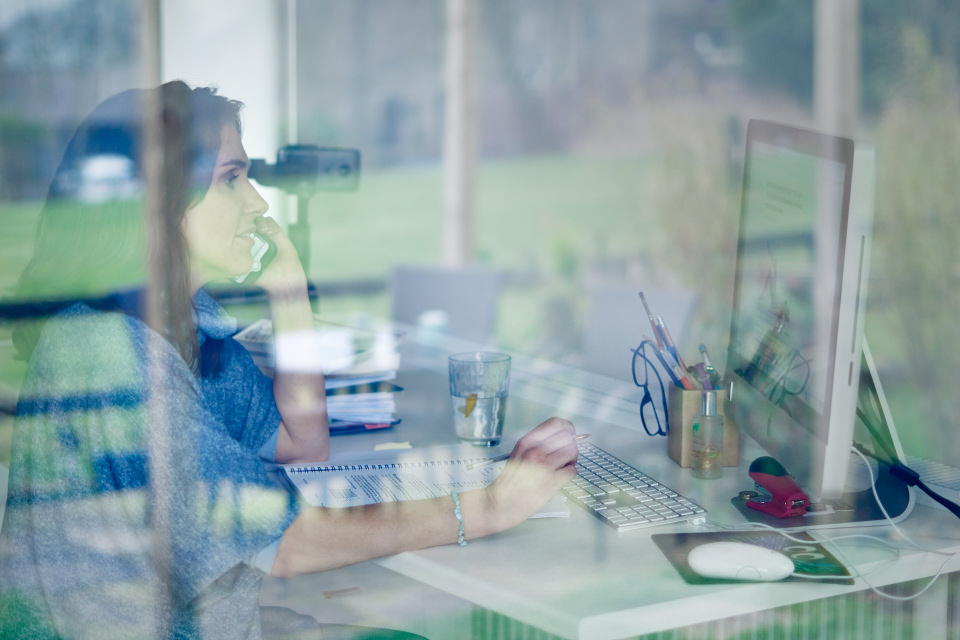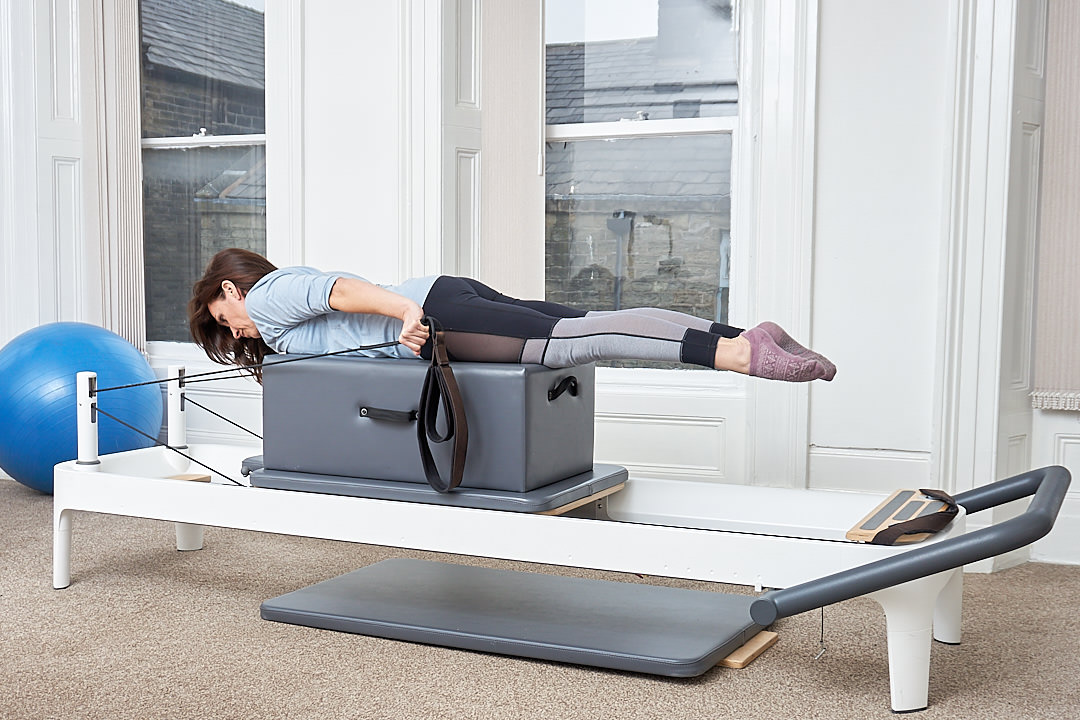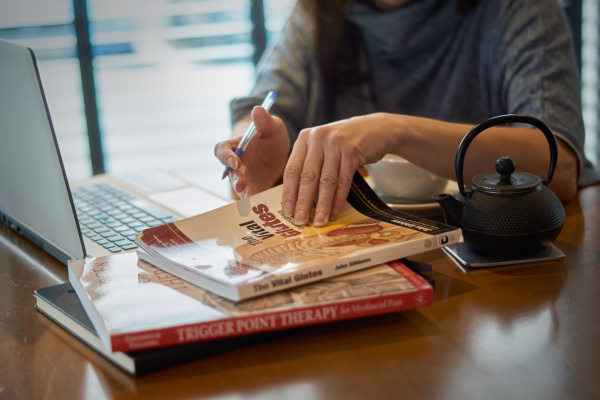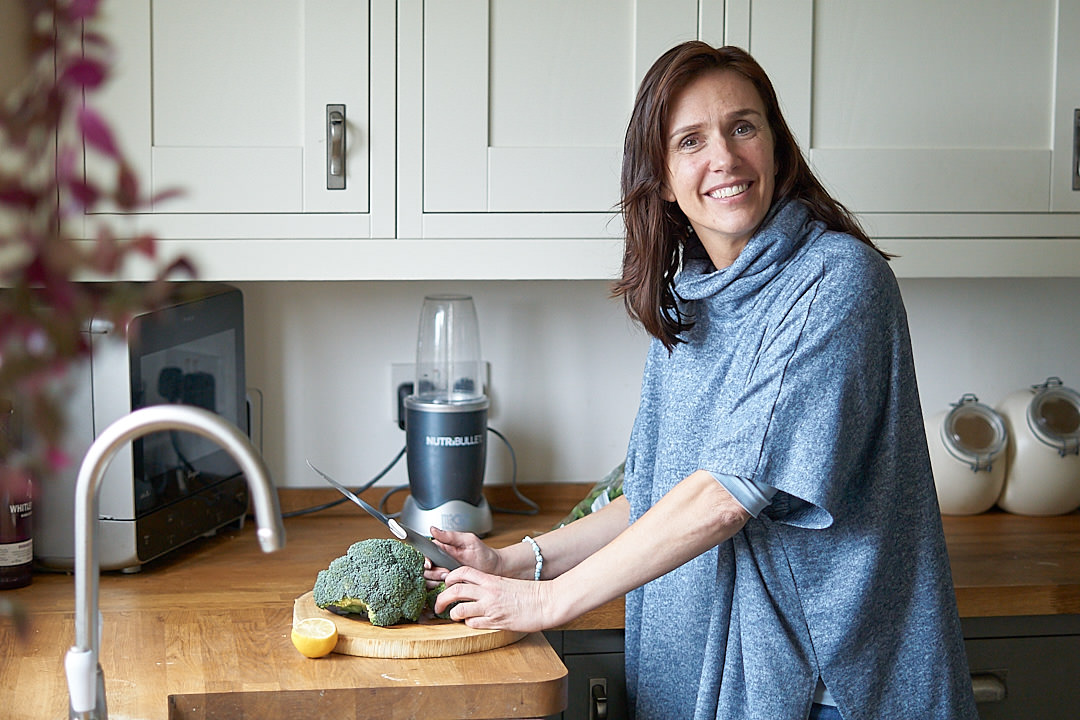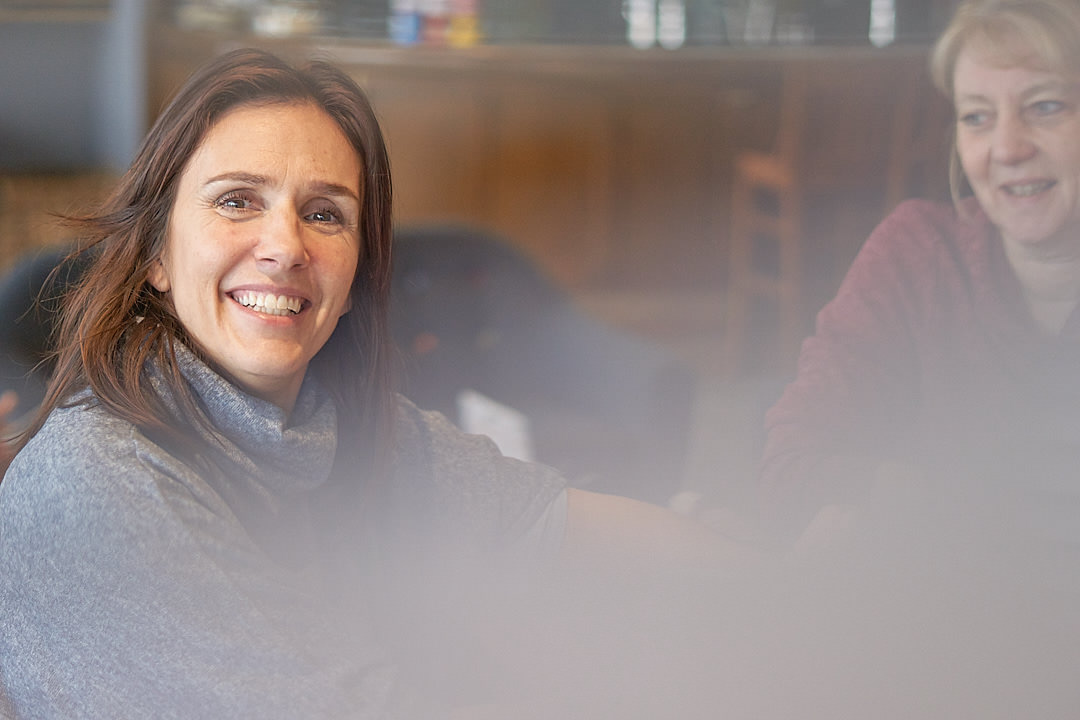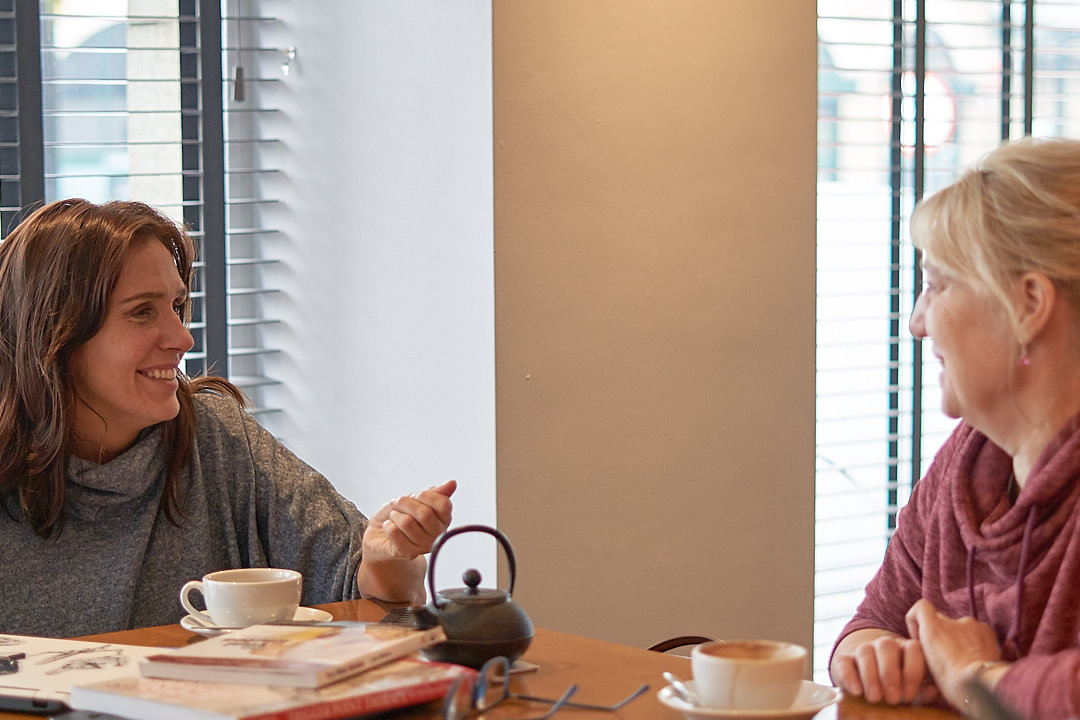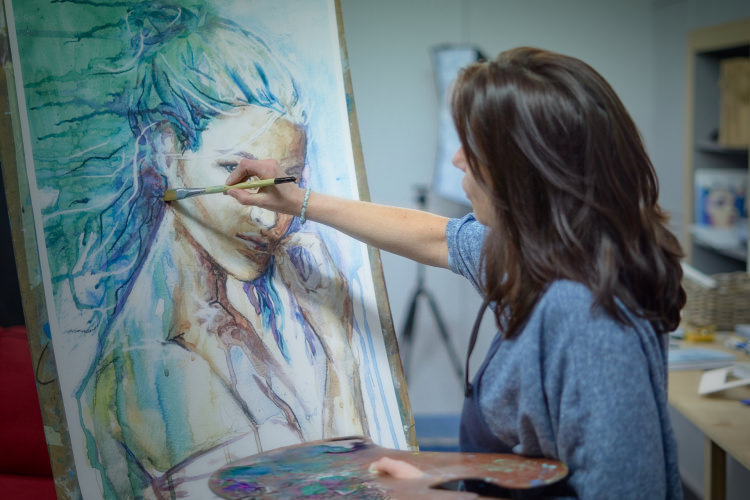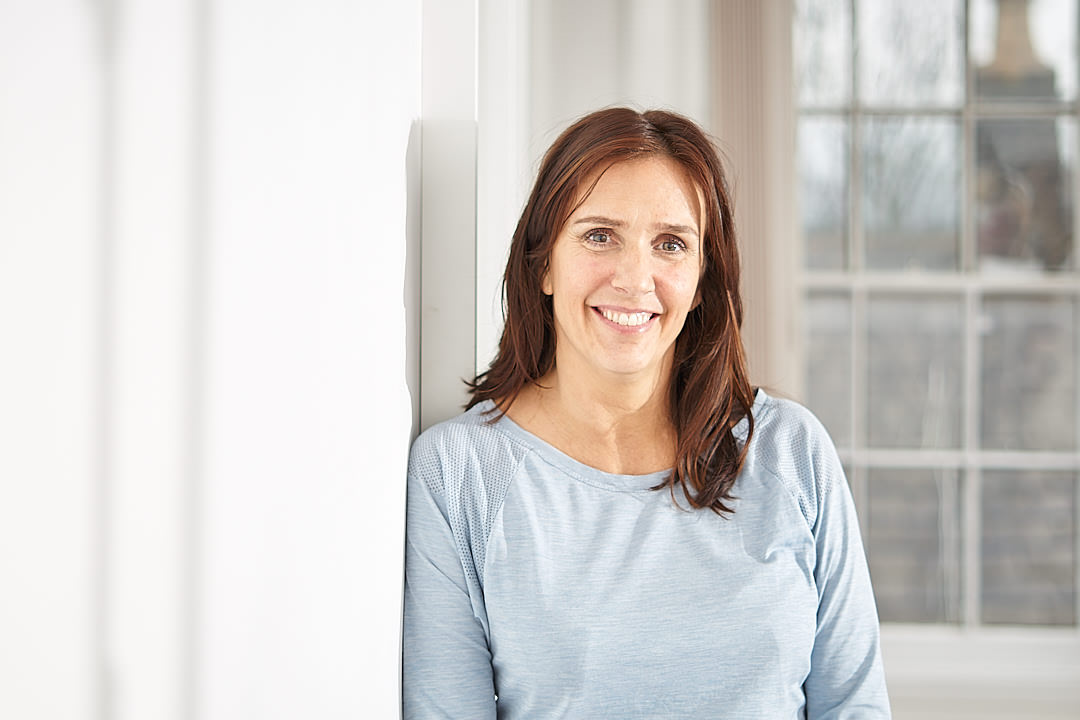 We Cannot Wait To Create With You!
Make enquiries with us today, and see what we could create together for you and your Brand. 
Fill out our questionaire